T-errific, E-nergetic, D-ynamic, D-elightful, I-ncredible, E-ager, S-pectacular furry friends

What is a TEDDY...not all agree.
Here is the UKC Standard of
what is a Teddy Roosevelt Terrier :
The Teddy Roosevelt Terrier is an American breed descended from the terriers brought over by English miners and other working class immigrants. These versatile terriers probably included crosses between the Smooth Fox Terrier, the Manchester Terrier, the Bull Terrier, the Beagle, the Whippet, the Italian Greyhound, and the now extinct white English Terrier. These dogs were used as ratters, and soon became known as "Rat Terriers." Two types of Rat Terriers evolved, distinguished primarily by leg length. The short-legged Rat Terriers developed a devoted following and were named in honor of President Teddy Roosevelt, who was once thought to have owned these ratters.The Teddy Roosevelt Terrier was recognized by the United Kennel Club on January 1, 1999.
Characteristics:
The Teddy Roosevelt Terrier is an energetic, alert dog whose curiosity and intelligence make him very easy to train. He thrives on human companionship and will enthusiastically share any activity with his owner. The Teddy Roosevelt Terrier is a lively, friendly, affectionate dog with his family but can be somewhat of a one-person dog. With his strong protective nature and well-developed pack instincts, the Teddy Roosevelt Terrier gets along well with children (when raised with them), cats, and other dogs. He is a bold, tenacious hunter with seemingly unlimited energy whose size and endurance makes him an excellent hunter of squirrels and vermin. Teddy Roosevelt Terriers should not be sparred during conformation judging. This is a long-lived breed and it is not uncommon for one to live to 15 or 16 years of age.

NEWS:
We have babies from Raven X Shazam born June 26, 2015. 4 males, and 3 females. Watch them grow. Several Tans and brindles.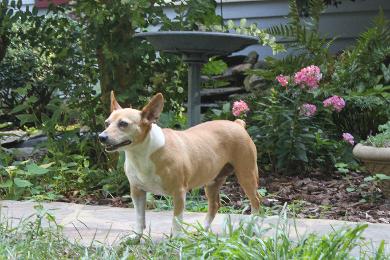 Our Foundation : Barnett's Ginger Girl !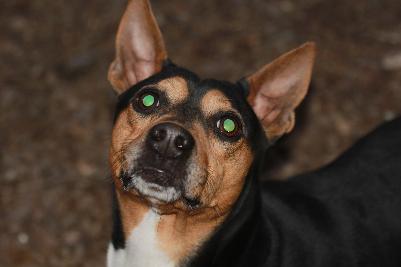 ** We have puppies..some will be available not sure which yet."
*5-year Credit Replacement GUARANTEE see details on Puppy page .
FAVORITE PHOTO OF OUR TEDDIES GALLERY=click to enlarge
River is available to a pet home... check out available Teddies.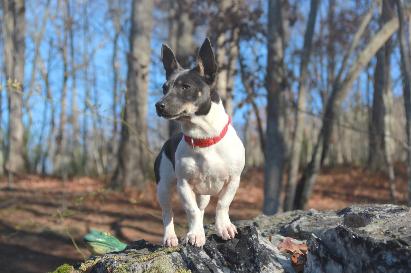 PLL is a nasty disease
that effects many breeds...and with testing this disease can be eliminated in our breeding programs. We are seeing some new cases in our TRT's. Won't you please test your dogs prior to breeding. I have created a PLL fund to help pay for those sweet Teddies that are in need of expensive surgery to remove their eyes. Please consider donating. Will post where the money goes and how the dog is progressing. Before you purchase a puppy ask for PLL testing results on parents or pup !