T-errific, E-nergetic, D-ynamic, D-elightful, I-ncredible, E-ager, S-pectacular furry friends Copyrighted do not use anything from our website without our written permission.

What is a TEDDY...not all agree.
Here is the UKC Standard of
what is a Teddy Roosevelt Terrier :
The Teddy Roosevelt Terrier is an American breed descended from the terriers brought over by English miners and other working class immigrants. These versatile terriers probably included crosses between the Smooth Fox Terrier, the Manchester Terrier, the Bull Terrier, the Beagle, the Whippet, the Italian Greyhound, and the now extinct white English Terrier. These dogs were used as ratters, and soon became known as "Rat Terriers." Two types of Rat Terriers evolved, distinguished primarily by leg length. The short-legged Rat Terriers developed a devoted following and were named in honor of President Teddy Roosevelt, who was once thought to have owned these ratters.The Teddy Roosevelt Terrier was recognized by the United Kennel Club on January 1, 1999.
Characteristics:
The Teddy Roosevelt Terrier is an energetic, alert dog whose curiosity and intelligence make him very easy to train. He thrives on human companionship and will enthusiastically share any activity with his owner. The Teddy Roosevelt Terrier is a lively, friendly, affectionate dog with his family but can be somewhat of a one-person dog. With his strong protective nature and well-developed pack instincts, the Teddy Roosevelt Terrier gets along well with children (when raised with them), cats, and other dogs. He is a bold, tenacious hunter with seemingly unlimited energy whose size and endurance makes him an excellent hunter of squirrels and vermin. Teddy Roosevelt Terriers should not be sparred during conformation judging. This is a long-lived breed and it is not uncommon for one to live to 15 or 16 years of age.

Important NEWS:
What we look for in the Homes of our babies we place:
1. First and Foremost... I expect you to LOVE YOUR BABY AND CALL ME FOR HELP !
2. Pet Puppy/ Family dog: We look for homes that fit the needs of each puppies personality. We want you to spend lots of time with your new baby. We know people are busy, but if you commit to getting a baby it deserves as much time as you can give it. We will require a Spay/neuter contract before papers are released and by the time the pup turns 1 year of age, or pup returns to us after 3rd notice of request to spay or neuter.
3. Contact: We will keep in contact and check on your babies...we love for you to send us photos, emails,text messages, join us on facebook ! We are a family that all love our babies!
4. All health testing or health issues will be honestly shared with you. Call us if you have an issue so we can let others know. Not all things can be foreseen unfortunately. We are thriving to give you the healthiest baby we can.
5. Return pups/RESCUE: We expect you to always bring your baby back here if you cannot keep it for some reasons. We do rescue for the Teddies as well, and have helped several very sad teddies get socialized, crate trained, vetted, leash trained and in new loving homes. We do not want this to happen to any of our babies.
6. SHOW HOMES: I am very picky about my teddies that go to a show home. I mean I am very critical of their structure and personality. I only place the best of the best in show homes I look for someone that actively shows AKC or agility/obedience. I'm looking for someone patient, understanding, and willing to breed to the standard and have the same vision as I do in a Teddy. All breeder pups go with us as primary owners until that pup is spayed or neutered, a puppy back of choice breeding later down the road, and free breeding rights. Ownership will NOT be released until said dog is spayed or neutered. With my show pups comes a strict contract to protect the name and the lines that I am working with. I care about my reputation as a breeder.
7. Wait Time: If you want a quality puppy that is very much loved you may have to wait, due to the limited number of litters I breed per year. I waited two years on the Teddy from Ohio..best wait of my life ! I am breeding for the betterment of the breed which means a few quality litters for show first and foremost. We often have pet babies available that we list. Each pup will be placed on structure, health, temperament, and what is best for the pup and the family. We do not make a waiting list, and we do not take deposits. We notify anyone interested when pups are available and it is first come basis. So many things change in peoples lives I do not want you to feel like you have to take a pup or loose your deposit.
8. WHO ARE YOU ?: I do my homework to find out who is seeking a pup from me, because I care and want to know where they are going. I hope to build a great relationship with you as your breeder.
PS: I have carefully planned, cared for and love each pup, and want the very best for them.. it is like giving away your children.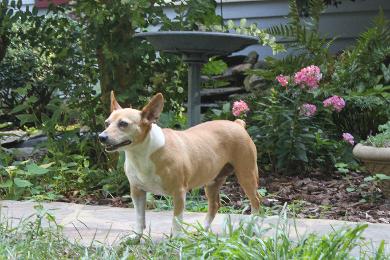 Our Foundation : Barnett's Ginger Girl !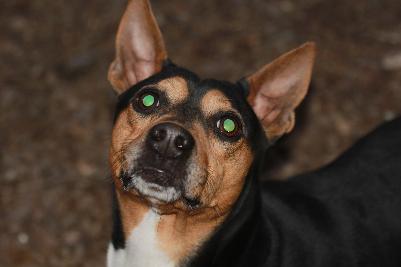 ***NEWS***
We are so excited to announce that Derby and Shado participated in the Royal Canine National Dog Show in Orlando and Derby won best of Breed ! The boys represented our breed well!
*5-year Credit Replacement GUARANTEE see details on Puppy page .
PLL is a nasty disease
that effects many breeds...and with testing this disease can be eliminated in our breeding programs. We are seeing some new cases in our TRT's. Won't you please test your dogs prior to breeding. I have created a PLL fund to help pay for those sweet Teddies that are in need of expensive surgery to remove their eyes. Please consider donating. Will post where the money goes and how the dog is progressing. Before you purchase a puppy ask for PLL testing results on parents or pup ! At this time we only have two PLL carriers, and no affected babies and will breed to quickly eliminate PLL.
DM
DM is a new disease that was once only believed to affect big breeds, but is now being identified in the small dogs as well. We have tested our babies, and will move forward to eliminate it from the Teddy breed with a little time. At this time we do have a few DM carriers, but no DM affected dogs. This is great news and we will soon eliminate DM as well.
Read more about these health issues on our Health Testing page.
PRA-PRCD
PRA is a late onset Eye disease that was believed only be in Shepard type breeds. They have found 1 rat terrier with the disease in another country, and now due to testing in the last few weeks have found some carriers in the US. We do not know yet if it is in the Teddies, but probably is. More research is needed to see the long term if any effects of this disease. There are several types, so if researching please look at the late onset on PRA-PRCD. So far ALL TEDDIES are Clear with only a few more girls to test !