****Puppies and Adults
Scroll below: Please check out our Facebook group Teddy Roosevelt Terrier Rescues
** All adults and pups come with a spay or neuter contract and limited AKC FSS registration...unless otherwise discussed.. Please remember that an adult dog takes much longer to adjust than a puppy to their new environment and we are looking for the right home for each one.....so please don't be upset if we ask questions, and hope you feel free to ask any questions you may have as well. Our goal is the right home for all our babies. A contract is reguired for each and every pup see our Contract page on this site.
THANKS FOR LOOKING scroll below.
UPDATED 8/29/2023
We have two older males looking for homes! one is 2 years old and the other 16 months. See below!
Puppies available : placements are made in the order of show picks first, then we will contact in order based on our puppy waiting list.
Adults available Adoption fee $200 to cover shots and spay/neuter.
Puppy fee is $650-$750 with Health tested parents
We are located in North Georgia. I love meeting the future homes of all of my babies, and often check up on them. I love photos and information about past puppies.
770-696-3097 Email Us: barn6566@gmail.com
Upcoming litters is just a prediction of what might occur....until a due date is listed the cross has not been made. We will change this as needed to meet the needs of our family and our beloved pets. Give us a call if you would like to find out more. Let us know if you want on a waiting list to contact(we do not take deposits) in that we have 1-3 litters a year and do not breed til we know that several of the people interested, and we are looking for a cross to improve the breed. We do NOT breed to keep up with demand for puppies but only what is best for our family and our dogs. Check out our facebook groups for fun photos of our Teddies and great resources from Structure, health, to finding a Teddy puppy or rescue.
https://www.facebook.com/groups/694621767835015/ Teddy Roosevelt Terrier Fancier(Discussion of health concerns/Structure)
https://www.facebook.com/groups/teddyrooseveltterrierpups/ Barnett Rambling Terriers Kennel Page
https://www.facebook.com/groups/321618266515576/?temp-new-window-replacement=true Teddy Roosevelt Terrier Rescue Page
Current litters:
Otto X Riddle (9 pups: 8 chocolate 1 black tri= 4 girls 5 boys) Message for information (barn6566@gmail.com)
Possible upcoming litters
Shayna x Riggs Spring 2024 ( black tri, tans, brindles, piebalds and tuxedo)
Aurora x Male . Spring 2024 ( Black tri piebalds, blue tri piebalds)
Riddle x Outcross TBD Fall 2024 (Black Tri Tuxedo)
WE GUARANTEE OUR PUPPIES 5 YEARS, Not our older adults unless stated in contract.
*Replacement based on Credit of actual purchase price verses price of replacement puppy.
*YOU must have taken your puppy to the vet by the time specified in the contract to honor the 5-year replacement guarantee
otherwise the puppy is guaranteed for 7 days or until next set of shot is due. We are not responsible for vet expenses when the puppy is in your care.
We replace your puppy purchased from us for any genetically-diagnosis.
We do not replace puppies lost due to neglect.
*Sick animals MUST BE under Veterinary Care at the time of death.
Veterinary verification of death is required.
Replacement is limited to Available Puppies or Future pup out of a Litter and based on credit of actual purchase price verse price of replacement puppy.
Our dogs are health tested and we do everything in our power to give you a happy healthy pup but things can still happen that are unfortunately sometimes unpredictable. Just ask if you have any questions. All current breeding dogs are Embark Tested, results available upon request.
Two older males available : Message for their story and details.
Elliot Chocolate Tuxedo age 2
$200 or a deal made for pup back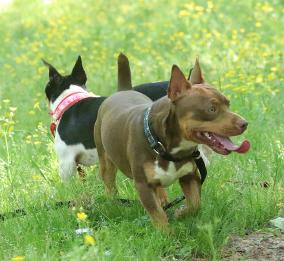 Truman age 16 months
$200 Neuter contract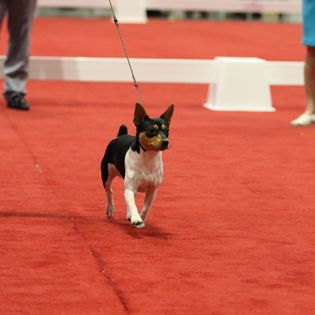 Teddy Puppies that will become available: message if interested! barn6566@gmail.com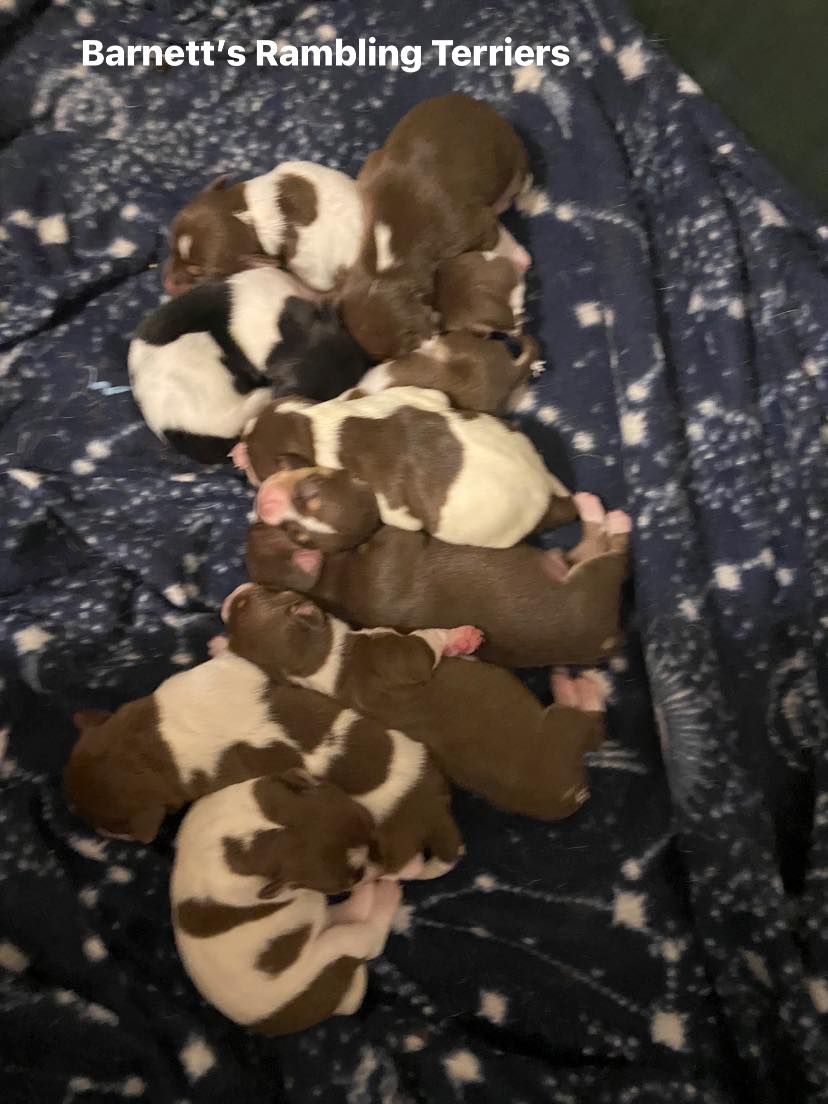 ******Adult or RescueTeddies Available*******
If you are looking for an older Teddy, let us know we often take in rescues, or know of healthy older teddies looking for a retirement home. They will spend the rest of their days with US unless a wonderful patient home comes along. Each has their story, personality, and what they need. PM if interested to find out each one's history and story. WHEN you PM we will send more photos. Visit Teddy Roosevelt Terrier Rescue FB page : https://www.facebook.com/groups/694621767835015